Academic ascent
Giles Thomson (also Tomson) was born in London in 1553 to a grocer of the same name. His serious education started at Merchant Taylors' School in 1564, where he was a fellow pupil of Lancelot Andrewes. From there he became an exhibitioner to study at University College, Oxford, in 1571 He graduated BA four years later. An MA followed in 1578 when he was also incorporated at Cambridge. He was made a fellow of All Souls College, Oxford, in 1580, serving as university proctor in 1586. Narrowing his focus in divinity studies resulted in a BD in 1590. He was made divinity lecturer in Magdalen College and awarded a DD in 1602. It appears that he never married. (1)
Ecclesiastical appointments
Thomson accumulated a clutch of ecclesiastical appointments in youth and middle age: Canon residentiary of Hereford cathedral, 1594, and Rector of Pembridge in Herefordshire. Some time in the late 1590s he became chaplain to Queen Elizabeth, as was his friend, Dr. Richard Eedes. He became Dean of Windsor in 1602 and remained a royal chaplain on the accession of James I. Thomson was known as an eminent preacher and addressed his Queen in a Lenten series, 1598 and 1599. He continued to preach before King James also.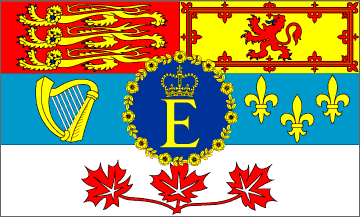 The Hampton Court conference
In January 1604 Thomson, as Dean of Windsor, attended the Hampton Court conference, though he may have been silent throughout. This was the meeting where a new translation of the Bible was proposed and agreed upon. King James had the power of direct appointment, and it would have been natural for him to look to a past fellow student of Thomson, Lancelot Andrewes, to help him in the appointment process. The latter could doubtless attest to Thomson's linguistic skill, recommending to include him in the team of eight Oxford scholars who translated the Gospels, the Acts, and the book of Revelation.
Book of Kells (Gospels)
flickr.com
Able rhetorician
Thomson was a 'good friend' of the strategic thinker and poet John Davies. Davies spoke highly of his friend as a lively conversationalist, with a shining face which united intelligence with piety . (Microcosmos, 1603, sig. Nn2ir);
It was a royal pastime to visit the University to receive its obeisance, observe its good order, and be entertained with various orations, debates, and theatrical plays. Elizabeth I visited Oxford in 1592. It was noted that Thomson distinguished himself with 'a very learned and discreet speach' (Nichols) in a natural philosophy (science) disputation. King James 1 also listened to Giles Thomson (with Thomas Holland and John Harding supporting) in a debate which opposed John Aglionby's argument, that both saints and angels know our conscious thoughts. (2)
Later years
Thomson was consecrated Bishop of Gloucester 1611. However, he never visited the city, for he died soon after in 1612, aged fifty-nine. McClure speaks of his death in another's words, as being, "to the great grief of all who knew the piety and learning of the man." Thomson was buried in Bray chapel at St George's Chapel, Windsor, with a monument depicting him, half-length, in the pulpit. The Latin inscription says of him:

Here lieth Giles Tomson, formerly Dean of this Chapel, whose mind was upright, tongue learned, and hands pure. . . ever a friend to the good, indigent and learned. Though his mortal body lies under the earth, his soul is raised by piety to the skies. He was thirteen years Dean of this Chapel, during which he was in manners grave, prudent, and pious. Afterwards . . . snatched away by death, June 14, 1612, aged 59.

(1) Fincham, Kenneth Dictionary of National Biography, Oxford University Press, 2004; online edn, Oct 2009.
(2) Payne, Gustavus, (1959/1977)The men behind the King James version, MI: Baker p. 85